Check out in-person and virtual events on our calendar. You can filter by age or location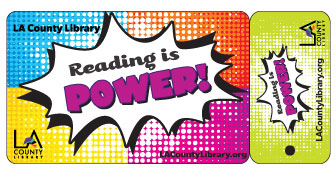 We've partnered with participating schools in our service area to offer the Student Card!
Did you recently get a Student Card? Welcome, we're so glad you're here! Your new card gives you:
Learn more about what you can do with your card:
Not sure if your school offers our Student Card? Contact them to see if they've partnered with us to make these cards available.
Parents & Guardians: if your school is not able to offer the Student Card, you can sign up for a Digital Library Card to access resources for your child, or sign them up for a standard library card at any of our libraries.
Chat with a librarian to answer your research and homework questions Monday – Friday, 12 – 6 pm. When a librarian is available, a chat box will appear on this page.
Quick question? Send a text message to 626.394.4019. Only available Monday – Friday, 12 – 6 pm. This number only accepts text messages.