For Personal & Professional Development
Did you know the Library offers free online classes? From new skills to new languages, diplomas to tutors, we have something for you! The Library can help you find the best tools for learning whatever you want!
What do you need?
Your LA County Library card
Your PIN
A device with internet access
LinkedIn Learning (Formerly Lynda.com)
Please note: Lynda.com is being upgraded to LinkedIn Learning, effective April 27, 2021. You'll be able to login with your library card number and PIN and all of your previous history from Lynda.com will transfer over. Review the FAQ below to learn more.
Stream online instructional videos covering the latest software, creative, and business skills. Taught by accomplished teachers and recognized industry experts, LinkedIn Learning is for anyone looking to learn new skills in a wide range of subjects including photography, animation, music, web development, software, and project management. Access an unlimited number of courses 24/7.
Is LinkedIn Learning content different than Lynda.com content?
You'll have access to over 17,000 courses with LinkedIn Learning. Please note that with Lynda, you only had access to 7,000 English courses. LinkedIn Learning includes courses in English, French, German, Japanese, Spanish, Mandarin, Portuguese, and more. We'll continue to invest in delivering high-quality, expert-led courses that engage learners.
Will my history from Lynda.com migrate over to LinkedIn Learning, or will I need 2 separate accounts for Lynda.com and LinkedIn Learning?
On April 27, 2021 your history will be in your new LinkedIn Learning account under your existing Library Card Number and PIN.
What happens if I lose my Library card?
Call your local library and let staff know you've lost your card. You'll be issued a new Library Card and PIN and your history will not be accessible.
Will you notify me before the Lynda.com to LinkedIn Learning upgrade happens, and do I need to do anything to get this upgrade?
LA County Library will send an email to our existing Lynda.com customers to remind them about the upgrade to LinkedIn Learning.
Is a LinkedIn profile required to access LinkedIn Learning?
No. You only need your Library Card and PIN to access LinkedIn Learning.
Does anything appear on my LinkedIn profile when I start or complete a course?
No, nothing will appear on your profile unless you proactively share an update on it. You can choose to download your certificate of completion from LinkedIn Learning and upload to your LinkedIn profile.
What happens to the certificates that I received from Lynda.com?
Upon completion of a course, users in Lynda.com received a certificate which included their name. LinkedIn Learning will also provide certificates, but it will not include the users name. If you'd like your certificate customized with your name, we recommend that you download your certificate on Lynda.com before April 26, 2021.
Does LinkedIn Learning have an app?
Yes, LinkedIn Learning has an app that you can download and use to stream instructional videos. You'll need to input "lacountylibrary" when asked for your libraryID, following by your library card number and PIN.
Gale Courses
Take a wide range of free online classes, led by expert instructors. You're entitled to take six courses per calendar year. Courses run for six weeks and new sessions begin every month.
Get started!
Check out these popular classes!
Universal Class
Access nearly 500 online classes taught by real instructors and explore a diverse range of subjects including computers, business, home & garden, health, and technology. You may start a class at any time.
Get started!
Already have a Universal Class account, start learning a new skill!
Get help on demand, anytime, anywhere. Brainfuse is eLearning for all ages and all levels offering skill-building in a variety of subjects and features like live tutoring, job coaching, and a 24-hour writing lab.
Get started!

Gain access to practice tests, tutorials, and eBooks for school and career, including college entrance, civil service and citizenship. También en Español.
Get started!
Mango Languages
Free, online language-learning classes for all ages.
Enroll in self-paced classes for over 70 languages.
Mango also offers ESL courses in Spanish, Mandarin, Arabic, Japanese, and other languages.
Get started!
Khan Academy
Free world-class education for anyone anywhere. Study at your own pace, wherever you are! Subjects include, math, science, computer programming, humanities, and more.
Get started!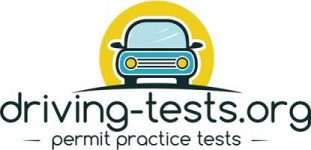 California Driving Tests Access to car, motorcycle, and commercial driver's license practice tests and online manuals in English and Spanish.