Free Lunch at the Library
Well Fed, Well Read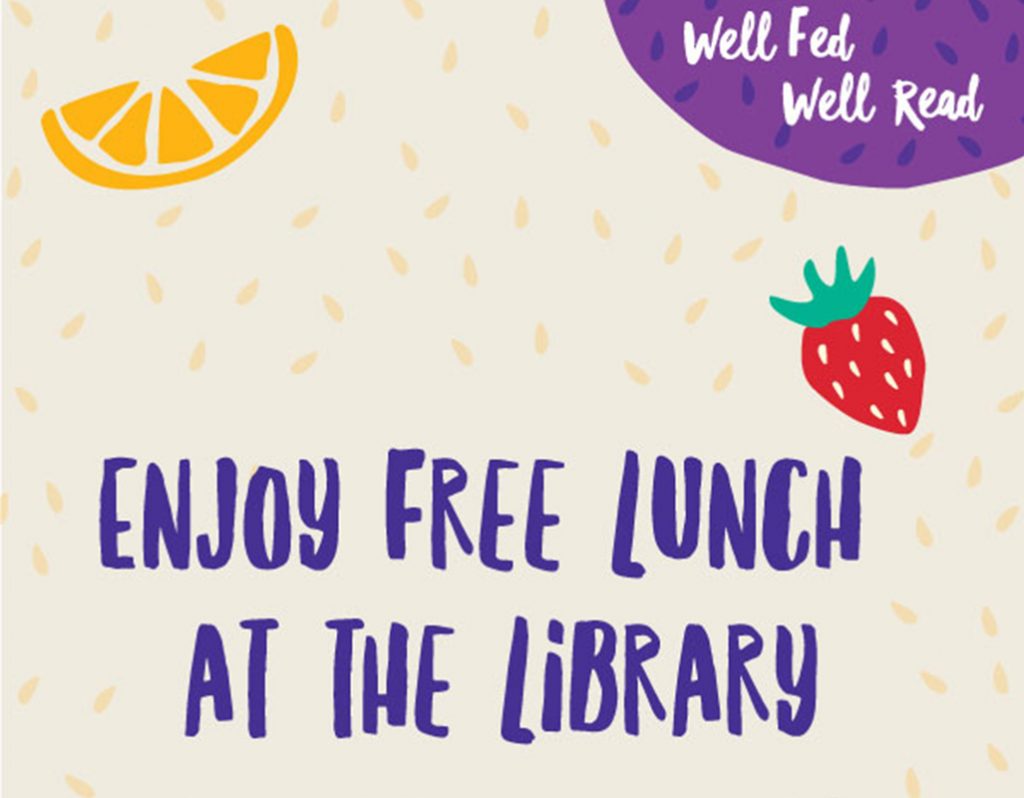 June 10 – August 2
Monday – Friday, 12 – 1 pm
Visit a participating library for a free nutritious meal this summer.
Since 2015, LA County Library has been offering free, nutritious lunches to kids 18 and under with its Lunch at the Library program. It keeps children and teens nourished and engaged during the summer months, helping to ensure that kids return to school in the fall ready to learn. The program also spotlights LA County Library's longstanding summer reading tradition: before serving lunch, many libraries offer a special Storytime. After lunch, additional special programs are offered, including performances, nutrition workshops, school preparedness activities, and visits from local agencies like the Sheriff's Department and WIC (Women, Infants, and Children) Food and Nutrition Service.
Free lunch is provided for those 18 years and younger.
Lunch will be served on a first come, first served basis, while supplies last.
No restrictions on family income.
Lunch at the Library is a partnership between LA County Library and the County of Los Angeles Department of Parks and Recreation, supported by the California Summer Meal Coalition and California Library Association.
*Lunch will not be served on July 4. Lunch will not be served at Norwalk Library on July 3.