The 10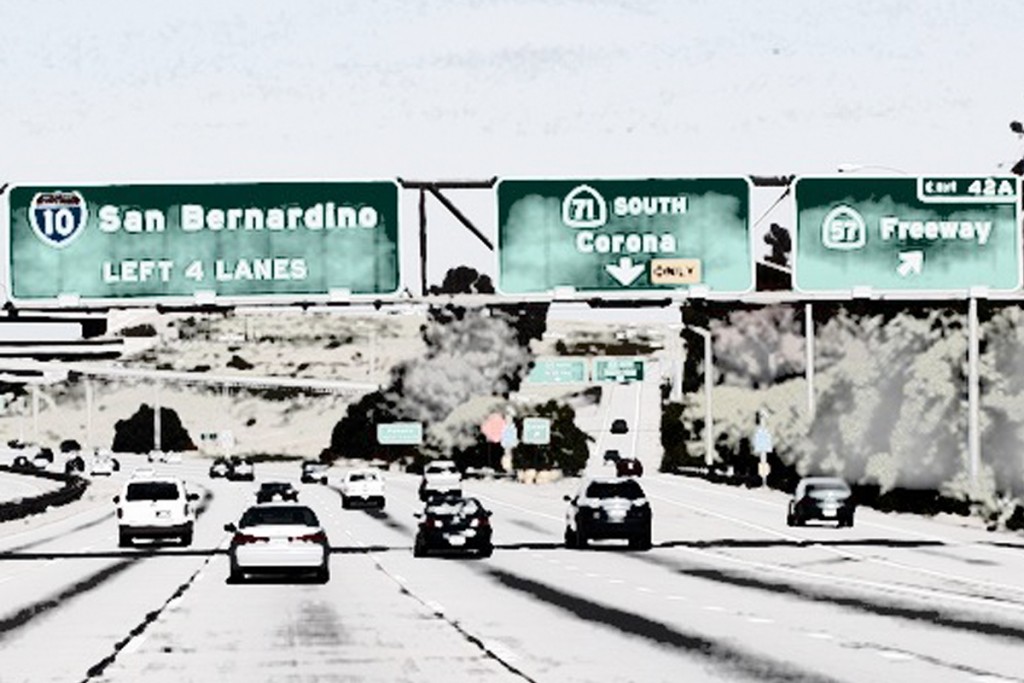 I don't want to go to my Dad's house.
I can't pinpoint why.
I always feel guilty when I don't want to go. I feel guilty about a lot of things. I am guilt-ridden beyond my years. But I need to be present for Dad. Sometimes I need to be present for Mom. Today it's Dad.
He called yesterday, and the day before that, and even before that. He confirmed and reconfirmed our plans. He wanted to be certain. We have plans. He's so excited that we have plans. I'm going to go down there. We are going to see Straight Outta Compton: Me, him and my brother. It's gonna be great. Our high regard for '90s rap music is something we can easily talk about. We can remember way back when this song or that came out and where we were living and how great it was.
I liked the '90s. I was a kid. The world felt amazing, I was born in the best state in the U.S.A. and the U.S.A. was the best country on earth. I liked going to my school, I liked reading, and I liked that our school library had a machine that would dispense a cool pencil for a quarter. I had plans every day after school; there was a solid block of cartoons on TV and I could rotate between channel 11 and channel 5. If Mom said it was okay, a neighborhood kid (there were plenty) could come in and watch TV with me. My family's video collection was the envy of the block. We had a big TV, a VCR and a rewinder! No waiting to rewind stuff in my house of the future. I had tons of books. I had toys too – a Nintendo! Mom made a real dinner every day. My siblings knew I was the boss because I was the oldest. Life was good.
Rather, life was good most of the time. Every so often the ground underneath me would shift. Like an animal sensing an encroaching natural disaster, I could sense things as I opened the door. Trouble was on the way. Mom would seem that much more nervous. Dad would seem that much more removed. I had seconds to decide; where was I going to hide? Should I stand my ground? Was it going to be fight or flight?
Then it would begin – Dad slurs his words just slightly. Or he keeps repeating what he's saying. Or he asks you to keep repeating what you're saying. Then, craaaaap, he's drunk. I feel the anxiety in me, heartbeat revving. My parents are going to fight right … now. Part of me wishes Mom would pretend he wasn't drunk. If she could pretend, I could pretend. We can all pretend that this is not going to be the most uncomfortable, sad, ugly situation we will have this week. Then we can make it through the night. It can be over. But no. He stumbles. He laughs. He is the most annoying person in the world when he drinks. Mom is mad. She can't take it anymore. His drinking is out of his control. He has a problem. If it's a weekday, he's probably going to stare at you incredulously as though you're the crazy one for calling him out on his drinking. If it's a weekend he might get violent. It's never quite clear until it's too late whether I, as the oldest, will be banished or called to the beast. Sometimes I try to keep the peace because I know he won't hit me.
I would wish my hardest, the way only a child can, that Dad would stop drinking. My heart once crumbled when he bitterly burned the last $20 dollars of his check on the stove while my Mom cried hysterically in the background. That single $20 bill was all that was left to feed a family of four for a week; the rest had been spent in the span of three hours on one drunken Friday payday night. It was terrible on the nights we had to go looking for him, but worse on the nights when we had to run away.
Crap. Now I'm lost. As many times as I have journeyed to my dad's small domicile in San Bernardino County, the route should be ingrained in my brain. I should be able to drive there instinctively, like a salmon that can drive a car. But I can't. My mind is swimming in the memories of the '90s and my mouth is singing along to Boyz-N-The-Hood on K-Day. I have overshot my destination by a great deal. I'm not at the tip of San Bernardino where I should be; I'm en route to the heart of it.
I hate San Bernardino. Driving into it, the landscape fills me with melancholy. The big, dusty roads are sad and barren. The loneliness I feel as I stare at the empty sidewalks burrows into my heart's center. I have the impression that no one ends up living in San Bernardino by choice. Being banished from Los Angeles is a harsh reality that many people have come to terms with. I hope I am never one of them.
I feel cramped. My thighs are sweaty. Despite the double protection of the windshield and my jeans, my legs are pierced by the heat. The sun burns my forearms. The a/c is on, but the only relief it delivers goes to the exact area at which the vents are pointed. The rest of the vessel is an inferno. The dirt caked onto the windshield adds to the whole Mad Max-ish, dystopian feel that is: Driving To San Bernardino. I'm thirsty. I hate this drought. I hate being lost. And I hate San Bernardino. Everywhere is dusty and alone and sad but here I am, because I love my dad. My dad knows what it is to be San Bernardino. He knows what it is to be alone and sad.
Finally I'm here. Dad isn't ready; actually Dad's not here. My brother is.
"Dad's gone out to the store but he'll be back."
Okay. And now I have to wait. Oh. Here's dad. He seems tired, groggy. It must be the sun, poor Dad has been walking in this goddam heat. Well- let's get in the car – let's go to the Ontario Mills Mall – let's make a day of this!
Dad's in the front. As I'm easing back onto the freeway, he asks me, "How's it going?"
Crap.
"Things have been gooood…," I reply, cautiously.
Too late – I feel it – the anxiety. Fight or flight. I'm trying to give him the benefit of the doubt. It's hot. People get dehydrated. Now we're in the ticket line with the NWA fans, the families seeing Inside Out, and others seeing who knows what – we are in the stagnant, hot, ugly San Bernardino sun. It's more obvious now, in the bold of midday. I can't ignore this. Dad is drunk. I'm pissed. I don't know what to do.
He knew we were going to see this movie. He knows I hate when he gets like this. And yet here he is, with no regard for my feelings, my spent gas and money, his health, or movie-going etiquette. This is what addiction does.
I can't punish my brother for my dad's terrible judgment. I tell Dad that he's not fooling anyone. He has to have water and coffee and he has to straighten up. He accepts this. He does not apologize. I feel like I'm being punished because I'm angry as you-know-where and I'm doling out money for coffee and water because he had to drink. He had to drink even though we made a plan. Him having a drink this morning was not part of the plan. I survive the serpentine Starbucks line and make my way back to where I see him slouching in the over-crowded food court. He seems annoyed that I bought him a regular, hot coffee and not a foozy-woozy whipped sugar mess like I bought for my brother, and not a cool ice tea I ordered for me. I bite my tongue. I tell him, "It's for your own good," instead of "This is not a goddam treat."
An hour or so passes by. Dad has sobered up. We file into the theater. The elation that movie-going should bring is absent. I'm just relieved to have a few hours in the a/c and time where I don't have to look at or talk to him. I'm still mad. The movie starts and I see an era being re-enacted before me. This movie is not about my life …but it feels like it is. I remember the rap music that was playing everywhere when I was a kid. I remember watching Rodney King, and the L.A. Riots that followed, from the safety of my suburban living room. I remember the hairstyles and the clothes, just like those of the people from my old neighborhood, decades ago. So much has changed since then. So much hasn't.
Walking into the lobby after leaving the theater, I'm haunted by the portrayal of Eazy-E's death. It's hard to watch a life be taken by a disease. My thoughts turn to Dad and the recognition that his own disease will also likely be his end; either by accident or by a slow, ugly poisoning of the organs.
In the car, then, we discuss whether we should stop for dinner. Dad teases me for being a vegetarian and I laugh. I ask Dad if he ever had a Taco Bell Bell Beefer and he wonders why it was ever taken off the menu. The Humpty Dance starts to play on the radio and I tell Dad about the time Digital Underground performed said dance on channel 11. Dad starts to tell me about a different Fox performance he saw, a live taping of Married With Children. I smile, because this is one of my favorite stories. I'm glad I came.