Miracle Man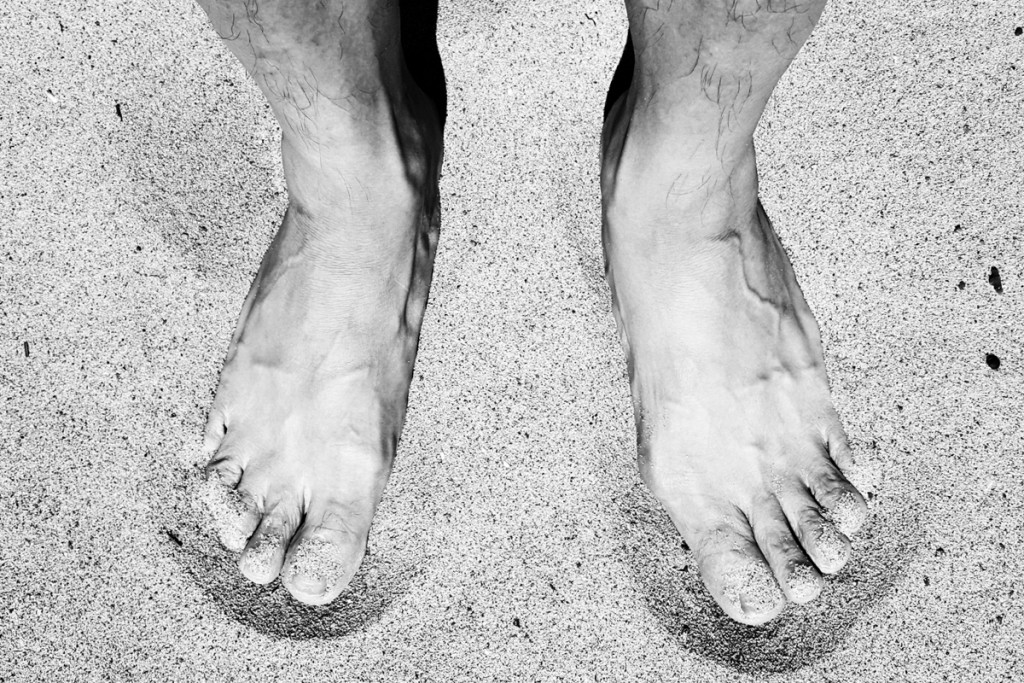 It is another sunny day in southern California. While walking down the pier I can feel the cool ocean breeze and smell the hot dogs and cotton candy. I feel thirsty all of a sudden and I crave a tall glass of ice cold orange soda. Kids are running around excited about going on the rides. Along the beach I can see people laying on their towels working on their golden California tans. Beyond the pier I see a few sail boats slowly glide across the blue ocean.
It was late 2009 when I first started to get headaches and started feeling out of sorts.
I figured it was just temporary and it would go away eventually but it did not. Then I noticed a small bump on the right side of my neck, sort of like a pimple, which I thought was strange.
The headaches continued and the bump on the right side of my neck kept growing. I was able to feel it now like a small pea. In a few weeks it was the size of a lemon. In February 2010 I was diagnosed with Non-Hodgkin's Lymphoma. I went to the hospital the following Monday to start chemotherapy.
The first week I felt no side effects but as the treatments increased soon came nausea, vomiting, dizzy spells, joint and body aches, flu-like symptoms, etc. I could no longer work and had to apply for disability. Without work, I couldn't pay my mortgage and bills. The bank foreclosed on the house and gave me thirty days to vacate the property. My brother lived in a two bedroom apartment so I ended up moving in with him.
Six months later I felt better. The doctor gave me a release letter to go back to work. When I called my employer I was told that my position had been eliminated. I updated my resume and asked my former bosses and co-workers if they heard of any openings. Five months later I started a new job. It was quite a commute but I was thankful to have a job nonetheless.
Then in October, 2013 they again found some tumors, this time under my right arm. A battery of tests showed that the Lymphoma had returned. I started chemotherapy again. The weekend after the last treatment I felt really sick. My head throbbed, my body ached and I had no energy. I wasn't sure what it was. I drove myself to the hospital and checked my self in; I had a fever of 108.
I was there a few days. They could not give me any antibiotics until they found what type of virus I had. The fever was not going down. They had me in a tub with ice and cold blankets; in the meantime the flu turned into pneumonia. My blood pressure was really high and my body was going through shock. I was having a hard time breathing. They had no choice but to induce a coma in order to connect me to all the machines and to get oxygen to my brain and help me breathe.
While I was in the coma, they determined that I had caught the H1N1 virus; also know as "swine flu," a human respiratory infection caused by an influenza strain that started in pigs. I was on strong antibiotics and oxygen, had an IV on my arm, a heart monitor, and a tube in my stomach where I was being fed, and a tracheotomy, as well.
My body was shutting down. The doctors were giving up and they were getting ready to unplug me from the respirator. They advised my family and friends to come and say their goodbye as they thought I would not make it through the night.
Everyone came; they made a circle around my bed and as they held hands they thanked God for my life and prayed for my health. I remember then being lifted from the bed. It was like I had wings beneath me and as they flapped they reflected a silver light with a white glow. I felt the air flowing under me as I rose.
I looked down and saw the nurses and my family around my bed. Then all of a sudden everything turned dark. My spirit returned to my body and I was back in bed. Still unconscious, I had a lot of nightmares and sweet dreams during that period. I dreamed I was walking on the Santa Monica Pier and it was a hot summer day, which was something I hadn't done in years.
At my bedside, my brother didn't know what to do so he called my oncologist for his opinion. He told my brother to tell the doctors that they should give me a few more days. My body was fighting. Soon the fever started to go down slowly and I improved.
A few days passed. I stabilized. Then I heard voices and I opened my eyes for the first time in weeks. I looked around. I was alone in a room; I had no idea where I was, what day it was or what time it was. I tried to move and could not. My arms where strapped to the bed and I could not speak. I was paralyzed from the neck down. I could only move my head and my eyes. The nurses came in and asked me a few questions. My family arrived and asked if I recognized everyone. All I could do was nod. They told me what had happened and that I had been in a coma for about two months.
I was told that while I was in my coma I had a lot of visitors: my family, friends, church members and co-workers. Some came to read books or the Bible and held my hand in prayer. They told me that my aunt had come to sing to me a hymn -"Because He Lives"- and that by the time she finished tears were rolling down my cheeks. She asked the nurse if she had done something wrong. The nurse said that it was a good sign; I was reacting to her singing and my blood pressure had gone down. Then the nurse asked my aunt if she could go and sing for another patient on the floor and she did.
A couple of friends created a blog for me on "Caringbridge" where they kept everyone informed of my condition. People wrote their comments on this site as well. The last time I checked there were over six thousands hits on this blog.
One of the nurses told me that I might never walk again. After a couple of weeks they sent me to another hospital with a respiratory facility where they helped me breathe on my own. I was transferred to another hospital where they provided physical therapy and speech therapy. Every time my family came to visit they would massage my legs, feet and arms trying to reactivate the nerves. I believe that the massages and prayers really helped my recovery.
Slowly I started to move my fingers, then hands, arms and feet. One day three nurses tried to help me stand from the wheelchair. My legs gave way. I was too weak. But the physical therapy continued and after a while I could move a little. The speech therapist helped me learn to speak again.
So it was that within three months, I had learned to function again as a human being.
When they saw my progress they sent me home; my insurance, they said, would no longer be covering my stay, and I could continue my physical therapy at another hospital. I was released on July 7th,2014; in a wheelchair.
I kept the physical therapy. They taught me how to walk with a cane and how to go up and down stairs. Within five months I was able to walk slowly on my own. My first trip was to Marie Calendar's for a slice of pie.
Now I walk and talk and drive. I'm looking for a job, and, as you can see, I'm writing. I am staying with my brother until I get back on my feet again. I threw a party for my friends and family who stood by my bed.
But there is one thing left to do.
So today, the forecast calls for highs in the 90's. I am at the Santa Monica pier. The fresh cool air brushes my face. My shoes are off so I can feel the sand between my toes. I look at the seagulls flying overhead. I will have that ice cold orange soda now.