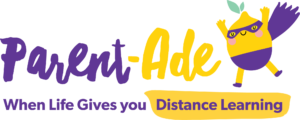 Virtual weekly events every Wednesday afternoon:
4 pm – In English
5 pm – In Spanish
Haga clic aquí para obtener más información sobre este programa en español.
About the Program
Parent-Ade: When Life Gives You Distance Learning is a virtual program series and accompanying resources covering a variety of topics related to the challenges of parenting during this time. Get tips on:
How to use library resources to support distance learning.
Managing and tracking your child(ren)'s schoolwork.
Ways to help your child(ren) stay focused and on task.
How to support your student(s) and help them support themselves.
Parent Survey
What challenges are you facing as a parent of a distance learner? How can we help?