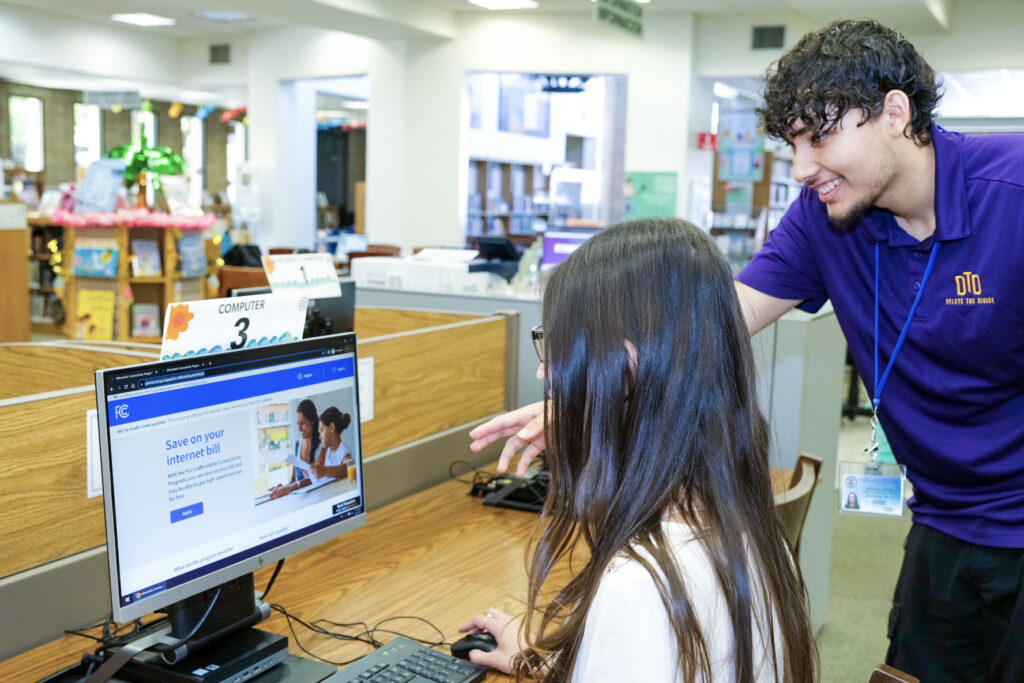 Delete The Divide and LA County Library are now offering FREE computer assistance and digital training to community members and small businesses. Digital Assistants are ready to help you in-person with tech support and accessing online resources, as well as providing:
What exactly is the 'Digital Divide'?
The 'digital divide' is a term that refers to the gap between demographics and regions that have access to modern information and communications technology, and those that don't (or who have restricted access). This technology can include internet connectivity, telephone, television, or personal computers access.
What is LA County Library doing to bridge the Digital Divide?
In late 2020, The LA County Board of Supervisors adopted motions and prioritized strategies to bridge the digital divide that exists between communities that have sufficient access to computer devices and broadband technologies and those that are disadvantaged.
Recent census data estimates that 6% of households in Los Angeles County do not have a computer and 12% lack a broadband internet subscription. These households are disproportionately located in low-income areas, and the populations are predominately Black and Latino.
LA County has conceptualized a new program to empower youth and small businesses in underserved communities that are adversely impacted by the digital divide and connect them to technology, resources, and opportunities.
As part of the program, the County will set up and maintain workstations at designated County facilities (i.e. LA County Library locations) in underserved communities where LA County residents who lack a computer and broadband access can participate in program activities.
In partnership with:

Funded by: