Who Was César Chávez?
César Chávez was an American labor leader and civil rights activist who used perseverance, humility, and non-violent methods to better the lives of farmworkers who were working in unsafe conditions for low pay. Together with Dolores Huerta and Filipino labor groups, they created the United Farmworkers Union which fought for the rights of laborers.
César Chávez led strikes, marches, and even undertook a personal hunger strike to raise awareness for his causes. His efforts changed the lives of many people, and in recognition for his nonviolent activism and support of working people, he was awarded the Presidential Medal of Freedom in 1994.
When is César Chávez Day ?
March 31 is César Chávez' birthday and is now a US federal commemorative holiday, proclaimed by President Barack Obama in 2014. The holiday celebrates the birth and legacy of Cesar Chavez on March 31 of every year.
How can LA County Library help me observe César Chávez Day ?
Below, we have specially curated booklists for all ages that aim to expand everyone's understanding of César Chávez' life and legacy. We also have selected documentary titles available for rent at your library in addition to websites that further explore Chávez' history and how his vision is still helping workers today.
Be sure to watch the special commemoration video by LA County First District Supervisor, Hilda Solis.
Documentaries
These documentaries explore the life and work of César Chávez and the Farmworker movement.
Cesar Chavez
The story of the famed civil rights leader and labor organizer torn between his duties as a husband and father and his commitment to securing a living wage for farm workers.
Fighting for Our Lives – The United Farm Workers' 1973 Grape Strike and The Wrath of Grapes
This two part video focuses on the history of the United Farm Workers and the 1973 grape strike and the pesticides sprayed on the fruit we eat.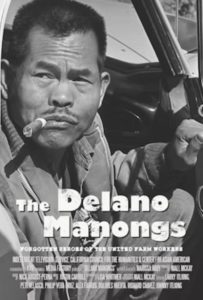 Delano Manongs: Forgotten Heroes of the United Farm Workers
The Delano Manongs tells the story of farm labor organizer Larry Itliong and a group of Filipino farm workers who instigated one of the American farm labor movement's finest hours – The Delano Grape Strike of 1965 that brought about the creation of the United Farm Workers Union (UFW).
The Land is Rich
The Land Is Rich documents the United Farm Workers struggle to organize California farm workers in the early 1960's. It includes their march from Delano to Sacramento in the spring of 1966. The film contrasts the economic strength of California agribusiness with the migrant workers' poverty shown in bread lines, living conditions and the impact of extensive exposure to agricultural chemicals.
Resources
These resources further explore Chávez' history and how his vision is still helping workers today.
Cesar Chavez Foundation
The Chavez Foundation works to provide better housing, education and communication for working families. The site is great resource for learning about Cesar and how his vision is still being pursued today.
United Farm Workers
Begun in the early 1960s by Cesar Chavez, Dolores Huerta, Larry Itliong, and other organizers, the United Farm Workers of America is the nation's first enduring and largest farm workers' union.
Farmworker Movement Documentation Project
Primary source accounts: photographs, oral histories, videos, essays and historical documents from the United Farm Worker Delano Grape Strikers and the UFW Volunteers who worked with Cesar Chavez to build his farmworker movement.