Don't get bored…get a board game!
La Mirada Library has over 80 different board games and puzzles for all ages that you can borrow using your library card.  Take a look at the list below and come in to borrow a favorite game or to try a new one.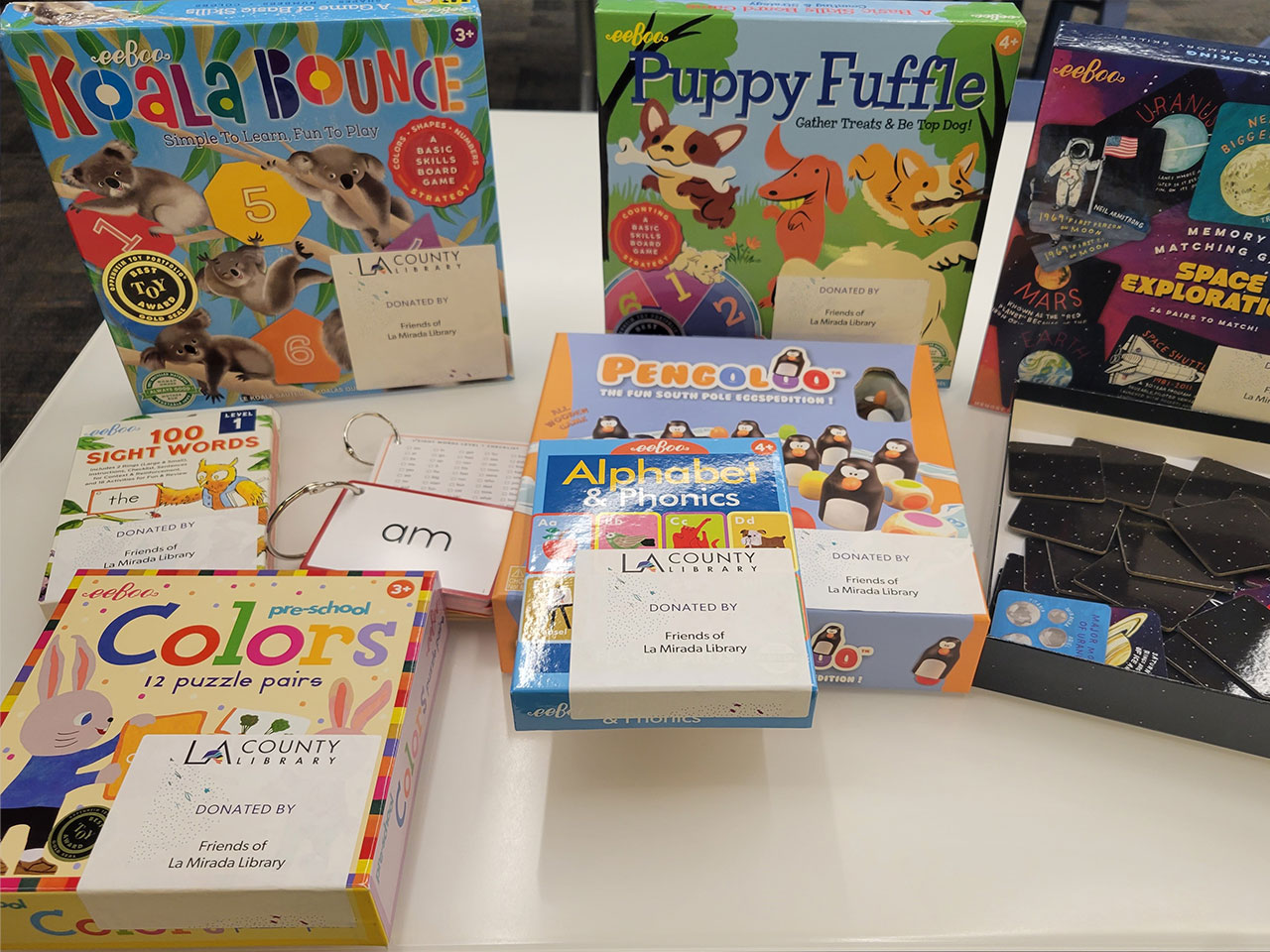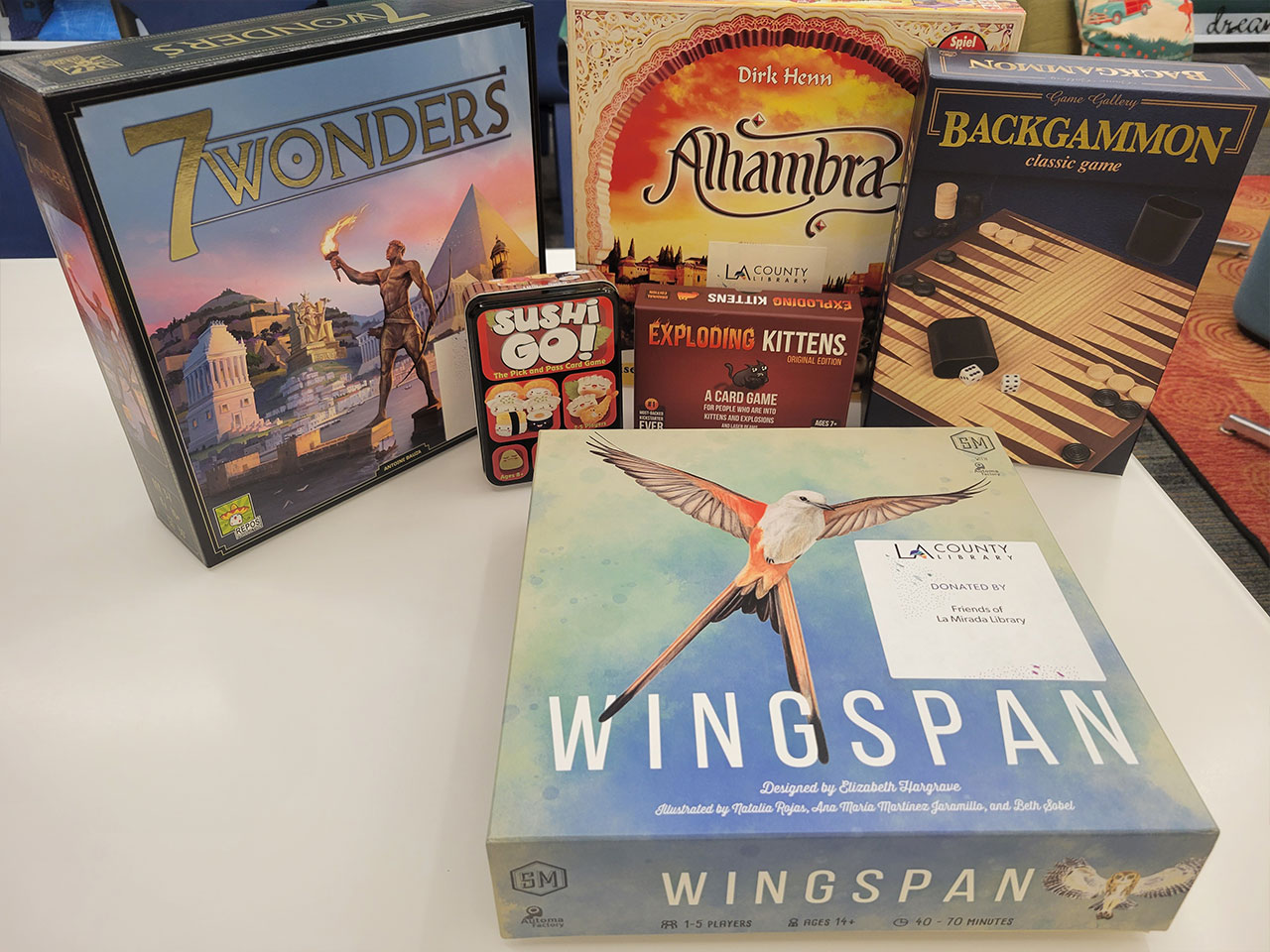 100 Site Words (Levels 1-3)
7 Wonders
Aggravation
Alhambra
Alphabet & Numbers Puzzle Pairs
Alphabet & Phonics Flash Cards
Apples to Apples
Azul
Backgammon
Bananagrams
Battleship
Blokus
Boggle
Candy Land
Carcassonne
Catan
The Chameleon
Checkers
Chess
Chutes and Ladders
Clue
Code Names
Coggy
Colors: 12 Puzzle Pairs
Connect Four
Cribbage
Exploding Kittens
Galaxy Trucker
Game of Life
The Genius Star
Go
Go Fish; Slap Jack; War; Pass and Match
Guess Who?
Herd Mentality
Hive
How Am I Feeling? Conversation Cards
Jenga
Keeping Busy Expressions
Kingdomino
Koala Bounce
Life on Earth: Memory and Matching Game
Logical Ordering: Before and After
Logical Ordering: All in Order
Make a Pie! Fraction Game
Making Change
Monopoly
One Night Ultimate Werewolf
Operation
Opposites Puzzle Pairs
Pandemic
Pass the Pigs
Patchwork Express
Pengoloo
Perfection
Pictionary
Punderdome
Puppy Fuffle
Puzzles (various for children and adults)
Qwirkle
Rhyming Puzzle Pairs
Risk
Rummikub
Scattegories
Scrabble
Sequence
Shut the Box
Sorry!
Space Exploration: Memory and Matching Game
Spy Alley
Sushi Go!
Ticket to Ride
Time Telling Game
Trekking the National Parks
Trivial Pursuit: Family Edition
Trouble
Uno
Villainous
Wingspan
Yahtzee
Zingo!