The Rabbit Died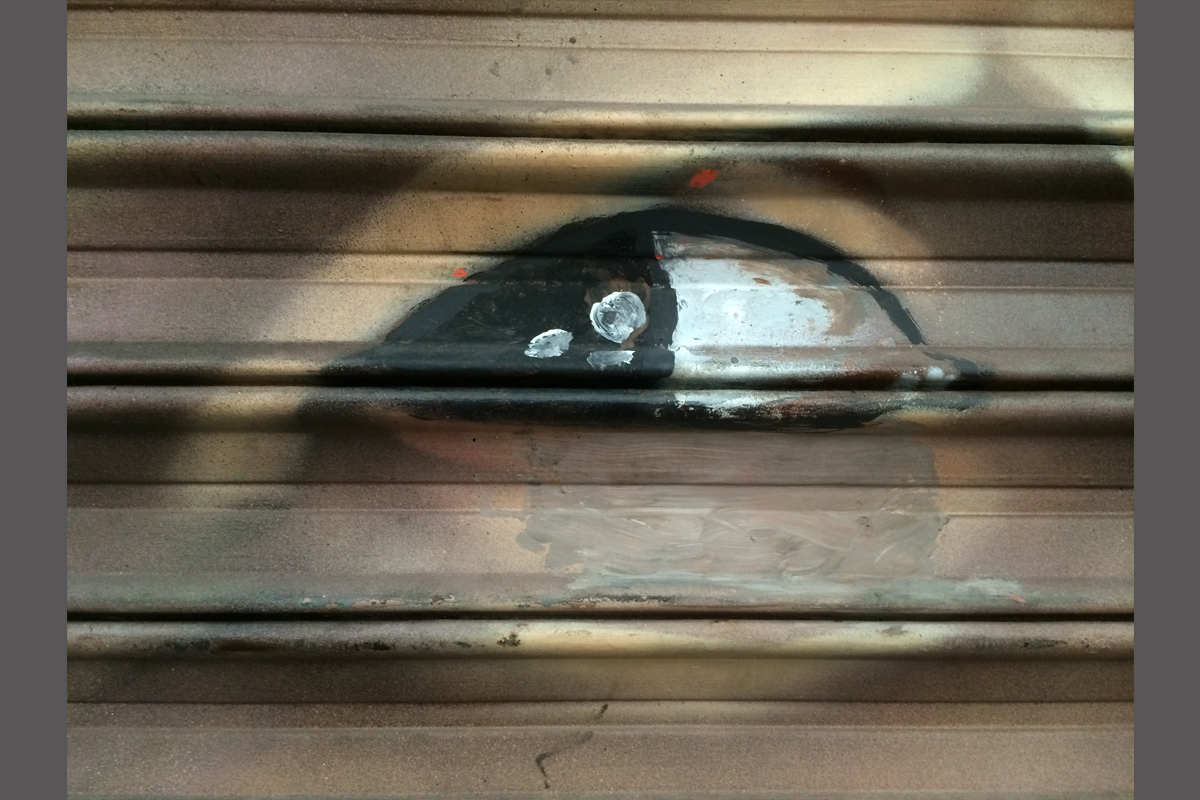 Two months into my senior year of high school "the rabbit died." I had never heard that expression before, but when the doctor returned to the examination room, and used the phrase, I realized I was pregnant. I wasn't sure how I was going to tell my family, particularly my grandmother, who was my legal guardian. My second thought was of school. I was looking forward to my senior year – there was the homecoming dance, the Sadie Hawkins dance and the prom.
Like many schools in the '70s, Scott High tracked students. Counselors offered some kids a vocational path, while others were given classes to help them get into a college or university. My grades, and the fact that I had passed the Scholastic Aptitude Test, put me on the college track. Suddenly, I was faced with how to finish my high school education; college seemed off the table entirely.
I didn't want to drop out, although it was common for girls to do so at the time. The sexual revolution was just beginning, but it didn't yet apply to teenagers. School districts were slow to change their policies regarding expectant students.
As recently as the 1960s, pregnancy was grounds for expulsion in most public and private schools. When I became pregnant, there was no automatic dismissal from my school, but a pregnant teen attending classes was still someone who drew whispers. Many times, girls would attend school only during the early months of their pregnancy. Some would return to school after their babies were born to make up the lost credits; others never went back.
I met with my guidance counselor to see if I had options other than dropping out or going through the hallways with "fast girl" tacked to my back. After dropping me from the marching band, the counselor informed me that I could stay. I thought about the girls who braved the stares and murmurs of students and teachers and continued classes throughout their pregnancy. I didn't want to be one of them. My counselor looked at me sympathetically. After a pause, she told me about a program that had been in existence for a short while at the YWCA. It was run in part by the Toledo Public Schools and the Florence Crittenton Home. The counselor said I could finish my classes through their program and return to my home school once I delivered my baby. The institution had a principal, a dozen teachers, a nurse and a counselor, and offered classes toward a high school diploma. Also, there was vocational training in business, food services, homemaking and childcare. Every girl was expected to participate in group sessions where topics spanned everything from personal hygiene to child development.
So one bitter January morning I stepped off the bus in front of the Y to start my alternative education. I was a 17-year-old newlywed of three weeks and I was four months pregnant. I was told to report directly to my English class, which met on the second floor. I knew this Y very well. As an elementary school student, I had taken swim classes there on Saturday mornings, and spent many hours after class playing board games and caroms. Now, as I moved through the building, the familiar scent of chlorine hung in the hallways, but the atmosphere of playtime was gone. The classrooms consisted of rows of wide tables and chairs or comfortable upholstered couches and armchairs. There were no student desks that could confine growing bellies. When I walked into the English class, I saw faces that looked like mine – forlorn and bewildered. The class of about 20 girls seemed to have an equal number of African American and white students. I recognized one of the girls from my home school.
At lunch, I met some of the girls. Like most school cafeterias, the white students tended to eat together and the black students mostly sat with other African-Americans. I struck up a conversation with the girl from my home school. Pat and I had not been friends before. She dressed in tight skirts and she plastered make-up on her face and had a reputation for not backing down from fights. I was pretty much her opposite and yet, there we both sat in our cheap, cotton maternity tops.
The girls I ate lunch with were from schools throughout the city and a few were from neighboring suburbs. They told me that most of the white girls were from out of town; some even lived outside of Ohio.
"They come here to hide their pregnancy," one girl explained, nodding in their direction. "Then they go on back home like they didn't have no baby."
That was almost unheard of in the black community. When a teenager got pregnant, she generally kept the baby. Of course, "big mama" or an aunt or older sister might actually raise the child, but the baby remained in the family. It wasn't that a teenage pregnancy was a welcomed event in a black household; it was more a matter of not having the financial means to send a girl away. I looked at my Caucasian counterparts and wondered, "How can you carry a baby for nine months and then give it up?"
Every girl enrolled had to give at least one period a day to the nursery. Sometimes girls who had given birth decided not to return to their home school right away, and instead, finished their studies at the Y where their babies would be taken care of at no charge. Also, there was the occasional girl who had a child in the nursery and another on the way. There were babies everywhere in the nursery – from tiny newborns to toddlers, along with playpens, changing tables and bouncers. The floor was a traffic jam of infants crawling or toddling. Throughout the room were girls sitting in rocking chairs comforting fussy ones, while others played with the infants on the floor. There were adults in the room who also tended to the babies, but mostly they provided oversight. Some of the girls were as young as 12 or 13. The air was a serenade of cooing and laughter between the infants and students. Every girl was providing some type of attention to a baby – feeding, changing, burping or rocking. On the other side of a glass wall, sleeping babies lay in cribs.
I looked forward to taking care of the babies, even the ones who could be challenging. I brushed kisses across their soft heads and pretended to chomp on their toes when I changed diapers. I didn't know whether I was having a boy or a girl. In the nursery, there was no black or white. Each girl cared for any infant who needed attention. It was under those circumstances that I got to know some of the out-of-town girls and learned their stories.
I was sitting and rocking a baby boy, enjoying the whiff of baby powder each time I patted his back, when the girl in the next rocker spoke to me.
"He's a sweet one, I had him yesterday," she said. Mary had ruddy cheeks and short, blonde hair. Her perfectly round middle was about the size of a soccer ball.
"Un huh, he is," I answered. "He really likes to be held."
We talked. Her family had a farm in Indiana. Her parents sent her here because they didn't want anyone to know she was pregnant.
"They said I can't come back home unless I give up my baby, so I'm not going to keep it," she said.
I asked her if she wanted to give her baby up for adoption and she said that it was the best thing to do because she needed to finish school. I could hear the anger in her voice and I saw the sadness on her face. Mary was only 14 years old, so I guess she really didn't have a choice. I watched her as she placed a sleeping infant in a crib. She was caring for babies, but she wouldn't get to keep her own.
Over time, I learned that the girls who stayed at the home were expected to sign adoption papers soon after their babies were born. Parents paid for room and board and medical care for the girl with the understanding that their daughters would return home childless. Most girls said their pregnancy was a secret. Their families said they were taking care of a sick relative, or studying at a private, out-of-state academy or at a reform school.
One of the girls who lived at the home said her parents told everyone she was away at an exclusive girls' school, so it would have raised questions for her to return in the middle of a semester. She had given birth to a girl, but she never got to see the baby. Her voice wavered like she was about to cry, but she didn't. Instead, we joked about how she might have to learn Latin to prove she was at some fancy girls' school.
I was in the nursery one day when there were just a few babies. It was blustery outside and many of the local girls had not come to school. We sat boasting about the clothes we were going to buy once we "dropped this baby weight." Bell-bottoms, maxi-dresses and mini-skirts were in style and it felt good to fantasize about dressing fashionably again.
"I'm gon' look better than all of y'all!" Pat said. She got up and walked an imaginary runway to show off her outfit. "I'ma get me a halter top that ties right here," making an invisible knot between her breasts, "and some bell bottoms that fit right here. And, I'ma show off my flat belly."
Pat left the nursery to go to the ladies room. Between the frequent urges to urinate and the morning sickness, someone was always rushing out of a room. This time, we heard the groans of Pat vomiting. They were deep, gravelly bellows that rushed into the nursery and jolted us back from the revelry of our wardrobe fantasies. When she did not return, we assumed she had gone to the nurse's office. The next day, a teacher told us that Pat had miscarried the evening before. All of us, at one point or another, wished we weren't pregnant, but the loss of someone's baby was always sad.
The teachers in the Florence Crittenton Program understood us. It was not unusual for a class discussion to evolve into a pregnancy or a parenting matter. We were all just frightened kids dealing with an adult predicament. Many of the stories shared among the girls were far more painful than mine. I endured the stigma of being a pregnant teenager and I accepted that my carelessness caused me to miss a normal senior year of high school.