Supporting the literacy needs of youth
LA County Library and the Los Angeles County Probation Department have a long standing partnership to support the literacy needs and lifelong success of youth in the probation system. This partnership has evolved over the years to include two full-time libraries, the distribution of more than 14,500 library cards to probation youth, a partnership with Operation READ staff to provide book clubs at probation camps and juvenile halls, and partnership with the Arts for Incarcerated Youth Network to share the artistic works created by the youth in the juvenile halls and probation camps. To learn more about these amazing partnerships, check out the pages below.
Central Juvenile Hall Library has been operating at Central Juvenile Hall for more than 20 years and maintains a collection of 5,500 reference books and 7,800 paperback books available for checkout. The students of Central Juvenile Hall benefit greatly from the wealth of library resources such as books, paperbacks and periodicals. This library is part of the educational and rehabilitation programs that are offered at this facility.
Innovative programming is a key component to library service in juvenile hall. Programming provides an opportunity for youth to engage their minds in meaningful activities through book clubs, art workshops, life skills programs, parenting programs, team-building games, and more. Library programs mirror the programs youth will find available to them at the public library.
In the fall of 2015 our library launched Girl Empowerment programs across LA County. In addition to programs in our libraries, two probation camps housing young women were selected to host Girl Empowerment book clubs with the book, I Am Malala by Malala Yousafzai. The book club collaboration for Girl Empowerment was so successful the library and probation's Operation READ unit are now partnering to bring book club programming to all of the Probation Camps and Juvenile Halls. To date book clubs have been hosted at the following sites:
Camp Afflerbaugh
Camp Gonzalez
Camp Jarvis
Camp McNair
Camp Mendenhall
Camp Paige
Camp Rockey
Camp Scott
Camp Scudder
Central Juvenile Hall
Dorothy Kirby Center
Los Padrinos Juvenile Hall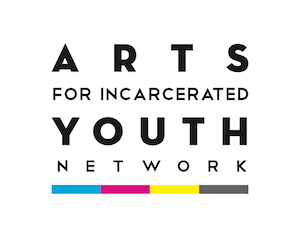 LA County Library is proud to be a part of an innovative collaboration among the Los Angeles County Department of Probation, Los Angeles County Arts Commission, and the Arts for Incarcerated Youth Network.
Arts for Incarcerated Youth Network (AIYN) is an interdisciplinary collaborative of nine member organizations that provide exceptional arts programming in order to build resiliency and wellness, eliminate recidivism, and transform the juvenile justice system. To learn more about AIYN, please visit www.aiynetwork.org/.
In partnership with the Los Angeles County Arts Commission and Los Angeles County Department of Probation, AIYN has been successfully hosting workshops with youth in the probation camps and juvenile halls since 2016, with a goal of integrating arts across all youth detention sites to support educational, creative, and social-emotional support for young people. In 2017, LA County Library joined the partnership to bring librarians to AIYN workshops to speak with youth about how the public library can support their pursuit of the arts. The library is also partnering with AIYN to showcase the work created by youth during these workshops including poetry, short stories, theater, music, drawing, and more. AIYN's specially curated collection of these amazing works can be viewed on our library's BiblioBoard service.