End of the Dance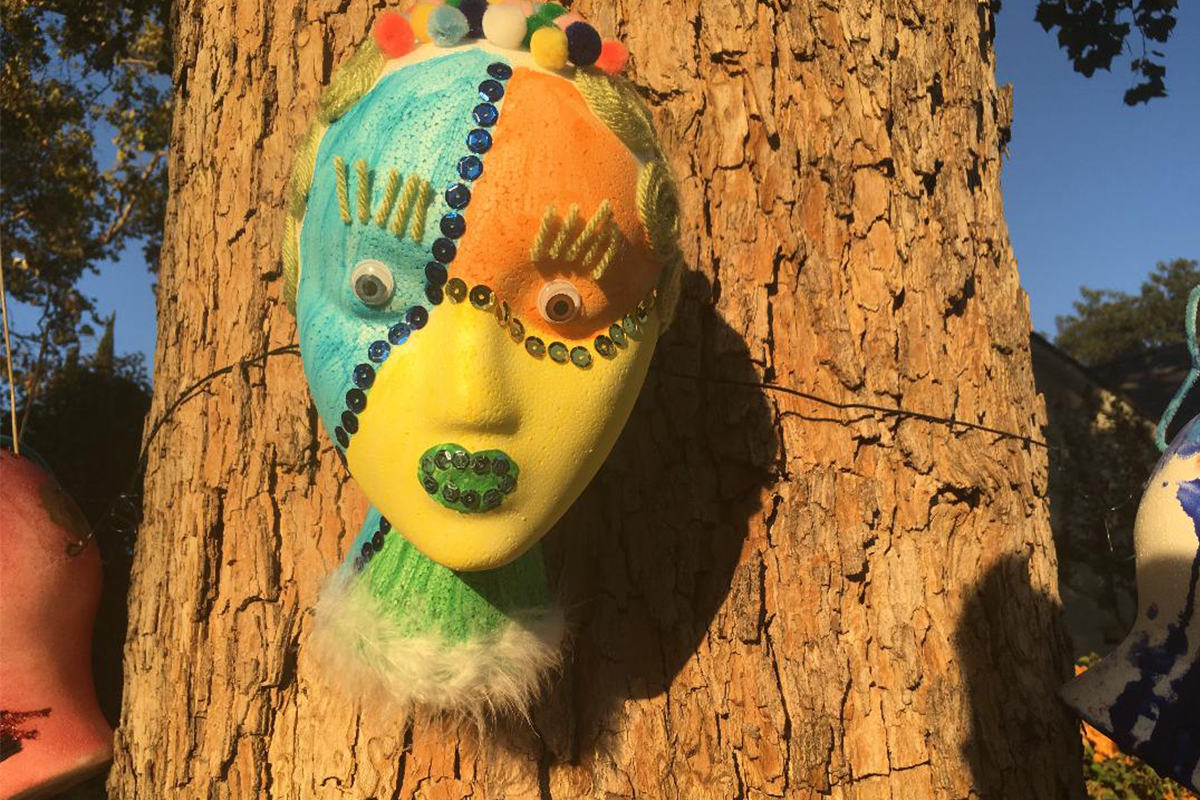 I was in my mid-20s when I landed in Barcelona. A yearlong relationship with Mariano, a chemistry PhD student from Spain, led me to leave UC Santa Barbara only a few months from graduating with a BA in Spanish literature. It may have seemed a dumb idea, but I had other plans. I was on a quest to find myself through a new career as a belly dancer.
It was the spring of 1976, less than a year after Francisco Franco died, and Spain was able to breathe again as the country slowly opened up to democracy. Fascist repression was lifting, and academics, artists and writers were returning home. The long-stifled language of Catalan once again echoed through the streets, in schools, in the media and in government. The magazine Interview showcased politics and soft porn side by side, unthinkable under Franco. The environment was ripe for a belly dancer from California to start teaching and performing.
I had taken dance classes for a couple of years in Santa Barbara and had studied videos of famous Egyptian dancers. They were queens, revered by society. I was a pioneer.
But in Barcelona there was no network of dancers or musicians from the Arab world with whom I could collaborate and from whom I could continue to learn. So I brought a supply of Egyptian, Turkish and Lebanese-style dance music, classical and contemporary.
Upon my arrival, Mariano's ex-girlfriend, Ana Maria, introduced me to the owner of a dance studio, and within a few weeks I was teaching and performing weekly. I prepared non-stop. This would be my first time teaching, as well as performing in front of an audience that wasn't made up of friends and family. It was also new for the women who signed up, but they were eager.
I made my own costumes. Luckily, my knack for sewing and an antique treadle Singer sewing machine were all I needed. While I pedaled and sewed, the gold Egyptian sphinx decal on the front of the machine seemed to be winking at me. I sewed like crazy, copying costumes from 19th Century Orientalist paintings of court dancers. I combined velvet and ethnic textiles, topped with heavy silver belts and jewelry from Afghanistan, then layered sheer veils to use as props when twirling.
I was a stickler when it came to teaching dancing technique. I had seen my fair share of dancers who had taken a couple of classes and started performing. Separating the neck from the shoulders and the torso from the hips while dancing was challenging; as was connecting to the power of the womb. Many students couldn't isolate their hips.
In many Middle Eastern cultures, women belly dance for one another. I loved helping my students unlock their feminine core. I often spoke about the folklore and varied rhythms and instruments. Yet in my performance, I struggled to find the middle ground of expressing my sensuality without overcompensating for the stereotypes associated with belly dancing.
My relationship with Mariano became strained as I immersed myself further in my dance career. So I took a hiatus from teaching and performing and we moved to Adahuesca, a village of 200 in the region of Aragón, where his parents were from. There was a large, empty family house waiting to be renovated, almond orchards that needed tending, wheat fields to be planted, as well as a vineyard ripe for picking to fill our wine cellar. During the mondongo, the slaughtering of a pig, I even stirred the blood that would be used to make the venerated blood sausage. As I gathered strength, many stood around me worried I would freak out and allow the blood to coagulate, ruining the sausage.
After an exhilarating yet exhausting year working the land and living the life of a campesina, I grew antsy to get back to the city to restart my dance career. Mariano envisioned marriage and living in the village for the rest of our lives. I didn't. Amicably, we went our separate ways.
Back in Barcelona, I moved in with Ana Maria and her husband. They had an empty bedroom in their apartment in the neighborhood called Gracia, not far from the Sagrada Familia cathedral. I started performing every Friday and Saturday night at a Moroccan restaurant in the red light district off Las Ramblas. Soon I had a following, including many of my students and their friends, alongside Saudis and Kuwaitis passing through.
The Arabs were spending so much of their oil money in Europe that there was a saying that they were coming back to re-conquer Spain. Let loose from the cultural confines in their home countries, they came to Spain to play. Stories circulated of Western women trapped by boyfriends and husbands in the Middle East. It was not uncommon for Gulf visitors to invite me to spend an evening or to travel with them. But I wanted to be seen as an artist, not a call girl or a conquest.
I was now busy all the time. I was interviewed in newspapers and on the radio and danced in a well-known three-part film on the Spanish civil war, "Victoria," directed by Antoni Ribas. Still, I wanted to move on.
I had heard that in the south, in Málaga, were clubs and restaurants catering to the growing Arab community. I packed my things. There, I was hired to dance at a Lebanese restaurant, the Beirut. The owners also flew me to Paris for a private party, a well-paid gig that allowed me a few days to bum around the city, take in the Louvre, roam the streets of Montmartre and spend time at the Musée Gustave Moreau to view his Orientalist paintings.
I returned to Málaga to perform at the Beirut and for private parties for the Saudis. Invited to sit at one gathering, I ate my first goat soup, with the animal's eyes floating in the broth.
Opportunities were abundant, yet soon I felt uncomfortable, as if I were selling out to the growing Saudi influence in Southern Spain. I soon revolted against the jet set scene in Málaga and, while uninterested in the Saudi men, I considered myself to be among the women chasing opportunities by performing for them.
I called a friend who had mentioned getting me into a couple of dance studios on the island of Mallorca. At the same time, a friend from Los Angeles was traveling to Mallorca in search of Robert Graves, the poet and novelist who wrote the BBC series "I Claudius." We stayed in my new home, a country house shared with friends just outside Palma, and traveled to the village of Deià, where Graves had a home, but he was in the throes of dementia, and we weren't able to meet him.
For more than a year, though, I performed weekly at the five-star hotel, Son Vida. It was Egyptian- and Saudi-owned and attracted writers and artists. The publisher of a daily newspaper in Cairo, Al-Ahram, was a regular. He liked to tease me. He said that while I had done a good job picking up the Egyptian style of dance, I was too thin and my arms were too long. He assured me that the American belly dancers were becoming popular in Cairo and said that if I were ever there, I'd have a place to perform if I wished.
One night at Son Vida I found myself dancing for 200 Kuwaitis. They asked me to put on the region's traditional large caftan they had with them. It was embroidered with gold thread and easily weighed 30 pounds. Floating across the dance floor as if lifted by a soft wind over the desert, emulating the subtle movement of camels, I isolated my neck movements and head throws, with my hair loosely tossing from side to side, as is done in the Gulf region. The audience was ecstatic that I knew the Khaleegi style of movement.
As a belly dancer this was how I spent my nights.
I was once hired at a baroque-style estate, decked with overflowing baskets of flowers, fruit arrangements, statues of goddesses and candles and with classical music blaring. The owners dressed me as a Greek goddess, and we selected 13th century Andalusian Arabic music from southern Spain. I danced through the mansion. A fellow dressed in ancient Greek attire followed me at a distance with a metal censer suspended from chains with the incense used in Catholic churches. It was something out of a Visconti movie.
I was in demand, scheduled to dance for the King Juan Carlos of Spain, who vacationed every summer on the island and was often seen riding around Palma on his Vespa. It was a big disappointment when the call came that the party was canceled. One evening I danced at a party that Austrian Chancellor Bruno Kreisky and his wife attended. After my performance, we discussed how a dancer from California ended up performing Middle Eastern dance in Mallorca.
I started to wonder why I felt closer to Middle Eastern culture than my own. Going to Cairo to study dance and Arabic appealed to me more and more.
Then it ended.
One night dancing at a local coffee house, I met Robert, a British ex-pat who had lived on the island for 10 years. A teacher of Jewish mysticism and well versed in ancient Egyptian history, he was interested in the genesis of my Middle Eastern dance. We met to talk about a potential collaboration to choreograph a fusion of ancient Egyptian myth with contemporary Middle Eastern dance style. I imagined a new dance form, similar to the ancients, though attempting to explain the mystery of our own world.
Robert and I spent the next two years together. We married in 1983 and traveled between Palma and Derby, England, where he was from.
We had talked of going to Cairo together. It never happened, nor did we develop a new dance form. Robert had a drinking problem. Over time he turned obsessively jealous and violent and forced me to quit dancing. I didn't want to live as a prisoner. So when my son Tomás was born, I planned my escape from Palma. Within four months I moved back home to Los Angeles, and to the comfort of my family.
Having found my way back home, I no longer questioned my roots. And dancing was the last thing on my mind.