All LA County Library locations are closed until further notice.
The health and wellness of our staff and customers is our main concern and we did not make this decision lightly. Based on recommendations by LA County Department of Public Health to limit the number of people in a public building, we feel this decision is the best step to help curtail further spread of COVID-19 in our communities.
Due dates for borrowed materials will automatically be extended, no late fines will be assessed, and customers can return materials when the Library reopens.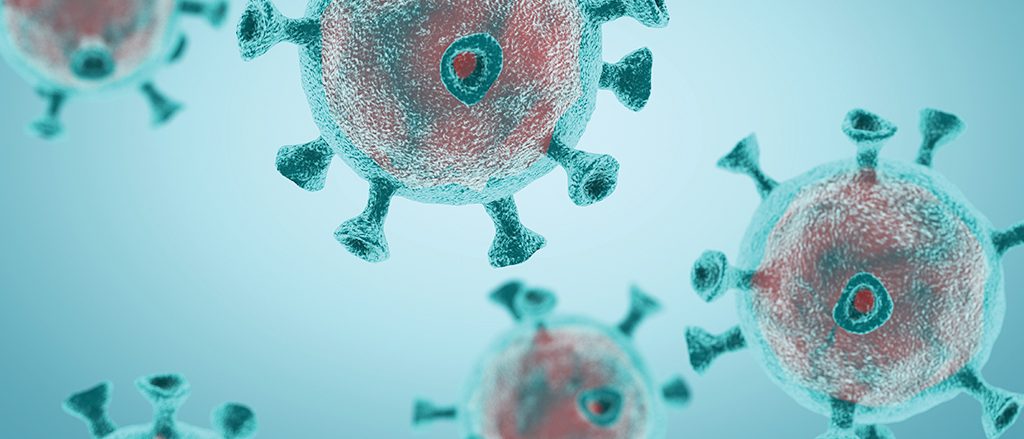 Library Holds
The library locations listed below will keep the lobby open for customers to pick up holds from Monday – Friday, 11 am – 4 pm. Holds typically become available within 1 – 5 business days. You will be notified when your hold is ready for pick up. Unfortunately, same-day holds are not available. If you do not wish to pick up your hold at this time, it will continue to be held for you until our libraries reopen.
To maintain safe social distancing, staff have already checked out all holds before placing them in the lobby. Staff is not available on-site to provide assistance. If you have any questions, please call your local library.
| | | |
| --- | --- | --- |
| A C Bilbrew | La Crescenta | Norwood |
| Acton Agua Dulce | La Mirada | Paramount |
| Alondra | La Puente | Pico Rivera |
| Angelo M Iacoboni | Lancaster | Quartz Hill |
| Artesia | Lawndale | Rosemead |
| Castaic | Leland R Weaver | Rowland Heights |
| City Terrace | Lennox | San Dimas |
| Claremont | Lomita | San Gabriel |
| Clifton M Brakensiek | Los Nietos | South Whittier |
| Compton | Lynwood | Stevenson Ranch |
| Culver City Julian Dixon | Malibu | Topanga |
| East Los Angeles | Manhattan Beach | Walnut |
| Hacienda Heights | Montebello | West Covina |
| La Canada Flintridge | | |
Customers who have existing holds at an LA County Library location that is not listed above will have to call their local library Monday – Friday, 9 am – 6 pm, to have a hold transferred to a location that has an operational lobby in order to pick up. We plan to identify more locations in the near future and will notify our customers.
Activity Ideas for Adults
Looking for ways to learn something new or spark your creativity? We've got ideas! Check out our Activity Idea worksheets for adults that can be completed at home. Continue to check back here for more Activity Ideas!
Library Access from Home
We have many digital resources you can access 24/7, no matter where you are. All you need is your library card number and PIN. Read eBooks and listen to audiobooks on OverDrive or Libby. Stream movies and TV shows on Kanopy and Hoopla. Check out digital magazines via RBdigital. Stream music on Freegal. If you're a parent or caregiver, sign up for ReadyRosie to get texts or emails with ideas for family engagement tips and early learning opportunities, or check out our TumbleBook Library, an online collection of animated and talking picture books. Kids and learners of all ages can get one-on-one homework help and tutoring from 1 – 10 pm every day on Brainfuse, plus lots of other resources for school and career that are available at all hours.
What You Need to Know
How is it spread?
Through droplets when an infected person coughs or sneezes.
Close personal contact, such as caring for an infected person.
What are the symptoms?
Fever
Cough
Difficulty Breathing
What can I do to protect myself and others from respiratory infections like novel coronavirus?
Stay home when you are sick.
Limit close contact with people who are sick.
Wash your hands often with soap and water for at least 20 seconds.
If soap and water are not readily available, use an alcohol-based hand sanitizer with at least 60% alcohol.
Clean and disinfect frequently touched objects and surfaces.
Avoid touching your eyes, nose, and mouth.
Cover your cough or sneeze with a tissue, then throw the tissue in the trash. If you do not have a tissue, use your sleeve (not your hands).
Use face masks only if you are sick or have been instructed to do so by your health care provider.
Get a flu shot to prevent influenza if you have not done so this season.
What should I do if I feel sick?
Stay Home
Stay home if you feel sick, even if your symptoms are mild. It's better for you and it keeps others from getting sick, too. Do not go to work, school, or public areas, and do not use public transportation.
Call Your Health Care Provider
Call your doctor before going in and seeking care in person. Most people will get better with rest so there is usually no need to see a doctor if you have mild symptoms.
If you need help finding medical care, call the Los Angeles County Information line 2-1-1, which is available 24/7. You can also locate a provider by going to DHS.LACounty.gov.
If you are having difficulty breathing or keeping fluids down, go to an emergency room or call 911 right away.
Know your Risks
When you call, tell your doctor about your symptoms as well as exposure to someone who has COVID-19 or any recent travel (Visit the Center for Disease Control (CDC) website for an up to date list of countries most affected by COVID-19)
Certain people such as the elderly, pregnant women and those with compromised immune systems or underlying medical problems are also at higher risk and should communicate with their health care professional as soon as possible if they feel ill.
If you come into contact with someone with COVID-19
You should also call a doctor if you have had close contact with a person who has COVID-19, even if you are not yet showing symptoms.
Need more information?
Housing
I need shelter
Please call 211 or visit 211's housing assistance online
I am worried about my utility bill
Los Angeles County Public Works: Public Works WILL NOT SHUT OFF OR STOP SERVICES for customers who are delinquent or behind in service or permit payments until this order is lifted. This includes water, sewer and trash pickup services. For any inquires, Public Works' 24 hours/7 days dispatch number is 800.675.4357.
Southern California Edison: Effective immediately, SCE will suspend disconnections for non-payment. Flexible payment plans for current accounts and past due amounts will be provided for customers who contact SCE and self-identify as being impacted financially by the COVID-19 emergency. Visit Southern California Edison or Clean Power Alliance for more information.
LA Department of Water and Power: LADWP Power and Water Service
LADWP is offering extended payment plans to those affected by COVID-19. Any impacted customer can request a payment plan online at www.ladwp.com  or can make arrangements by calling customer care at 1.800.DIAL.DWP (1.800.342.5397).  LADWP has deferred disconnections for non-payment through the remainder of March.
My landlord is threatening to evict me
LA County:
The Los Angeles County Board of Supervisors has issued a moratorium halting all residential and commercial evictions amid the coronavirus outbreak.
Supervisor Hilda Solis said LA County is enacting an emergency moratorium against all residential and commercial evictions through May 31, 2020 in unincorporated areas.
Under the moratorium, tenants would be given up to six months to repay missed rent.
LA City:
LA Mayor Eric Garcetti announced a moratorium on evictions for people unable to pay rent as a result of the crisis. Rent can be deferred, Garcetti said.
Health
Where can I go to get a test for the Coronavirus?
Call—don't visit—your health care provider. Your doctor will advise you on the next steps. Do not call 911 or show up at the ER or Urgent Care to request testing for Coronavirus/COVID-19. Your doctor will determine if you have signs and symptoms of COVID-19 and whether you should be tested
LA City Residents Only – For the moment, these tests are strictly limited to residents of Los Angeles who are in the most high-risk categories and most vulnerable. Individuals eligible for testing at this time include:
Those with symptoms who are 65 and older
Those with symptoms who have underlying chronic health conditions
Those who are subject to a mandatory 14 day quarantine period due to a confirmed COVID-19 exposure (with more than 7 days of quarantine remaining)
I am feeling overwhelmed, anxious, and stressed
The LA County Department of Mental Health has developed information on how to cope with stress during this time in 13 different languages common to the County's residents. Click here to find the information in your language.
If you, or someone you care about, are feeling overwhelmed with emotions like sadness, depression, or anxiety, or feel like you want to harm yourself or others call:
Los Angeles County's Department of Mental Health's 24/7 hotline at 800.854.7771 or text "LA" to 741741.
Substance Abuse and Mental Health Services Administration's (SAMHSA's) Disaster Distress Helpline: 1.800.985.5990 or text TalkWithUs to 66746. (TTY 1.800.846.8517).
If you are feeling suicidal or having suicidal ideations, call 911 immediately.
I am not sure how to talk to my kids about the coronavirus:
Chances are your child has heard about conronavirus  and not talking about it can make your child worry more. Here are some links to tips on how to talk to your kids about coronavirus.
LA County – Tips on how to talk to children about COVID-19
PBS Kids for Parents: How to Talk to Your Kids About Coronavirus 
What's the latest information on the Coronavirus?
LA County Department of Public Health
Safer at Home Order for Control of COVID-19 Issued March 19, 2020
Centers for Disease Control and Prevention
California Department of Public Health
Food
I need help getting food
LA Regional Food Bank offers programs that help children, seniors and families get food, learn about nutrition, or apply for CalFresh. To find your nearest food pantry, please visit: https://www.lafoodbank.org/find-food/pantry-locator/ or call 211. Please call food bank locations to verify hours during this health emergency.
Seniors: If you are a senior and needs assistance or meals, Workforce Development Aging & Community Services (WDAC) is distributing packaged and frozen meals at 180 meal sites throughout Los Angeles County. Older adults 65 and older must send a family member, friend or caregiver who is under the age of 65 to pick-up meals at these sites. Please call 1.800.510.2020 or visit https://wdacs.lacounty.gov/covid-19/ for more information and a map of meal site locations.
If you are a senior living in the City of Los Angeles, please visit: https://www.laparks.org/covid-19 or contact 213.482.7252.
Grocery Shopping: The Los Angeles County Department of Public Health strongly encourages seniors to stay home and avoid shopping, and to have your medications, food and other supplies taken to your residence either by delivery services or family members and neighbors. However, if you must shop, several major grocery store chains have special early morning shopping time for seniors. Please check with your local store, and find a list from CBS-TV (as of 3/19/2020) https://losangeles.cbslocal.com/2020/03/19/coronavirus-list-of-stores-offering-special-senior-shopping-hours/
I need food for my children
Free Meals at Grab & Go Food Centers: Los Angeles Unified, in partnership with the Red Cross, will continue to provide nutritious meals to all students who need them during the temporary closure of schools. Grab & Go Food Centers are staffed weekdays from 7 – 10 am. Each child can take home two nutritious meals. To find the closest Grab & Go Food Center visit: https://achieve.lausd.net/resources or https://covid19.lacounty.gov/covid19/children-and-families/
I need help paying for groceries
California's Food Stamp Program is called CalFresh. Calfresh can help people in low-income households purchase food by increasing their food-buying power. To learn more about eligibility requirements and to apply, please visit the website or call the Customer Service Center at 866.613.3777. (Note: Department of Public Social services (DPSS) offices are temporarily closed to the public until further notice due to the COVID-19 health emergency. Please visit their website or call for services.)
LA City Only
Jobs
I lost my job, where do I go to file for unemployment?
If you lost your job, you may be eligible for unemployment benefit. To see if you qualify and to apply, please visit:
California Employment Development Department
Help with Insurance
If your employer provided your health care, you may qualify for subsidized health care.
Continued health care coverage
I lost my job, who's hiring?
Companies that provide essential services are looking to hire. The links below will direct you to companies who are looking to hire.
The City of Los Angeles has started a job portal to help those who are looking for employment.
Additional Resources
Before you apply for a new job, brush up your resume with our Resume help.
A new job might call for a new set of skill. Update your Skill Set with Lynda (available free with your LA County Library card).
The Workforce Development, Aging and Community Services (WDACS) provide a wide array of career services accessible in multiple languages, starting from career exploration and skills assessments all the way through to high-quality training option. For more information visit their website.
Donate Blood
With constant news coverage of Coronavirus Disease 2019 (COVID-19), it's easy to be swept up in misinformation and fear. Please know that the American Red Cross is monitoring and adapting daily to the evolving situation.
ESSENTIAL ACTIVITY
As organizations limit all "non-essential activity", blood drives are an essential activity, as outlined by the United States Department of Health and Human Services (HHS) and the Food and Drug Administration (FDA). It is an imperative part of community health and public preparedness plans to maintain blood collection during this challenging time to ensure patient survival. For more on the urgent need for blood collection, watch this video.
NO TRANSMISSION BY BLOOD
There have been no reported cases of any respiratory virus being transmitted by blood, including this coronavirus (COVID-19). Donating blood is a safe process and people should not hesitate to give blood.
ALWAYS CAUTIOUS
The Red Cross always employs thorough safety protocols to help prevent the spread of any type of infection. In response to COVID-19, they've implemented additional precautionary methods, including but not limited to:
All donors are temperature-screened before being permitted into the blood drive. If bodily temperature is above 99.5°F, the donor is asked to donate another time instead.
All Red Cross staff are asked to check their temperature before presenting to work, and will not to report for work if they are showing any symptoms or test above 99.5°F.
Blood donors are asked to use hand sanitizer before and during the donation process.
Staff wear gloves throughout the donation process, changing gloves between every donor.
Donor beds are sanitized between every donor.
Implementing medically-recommended space between donors wherever possible.
NEED NEVER STOPS
Please check RedCross.org for more updates.