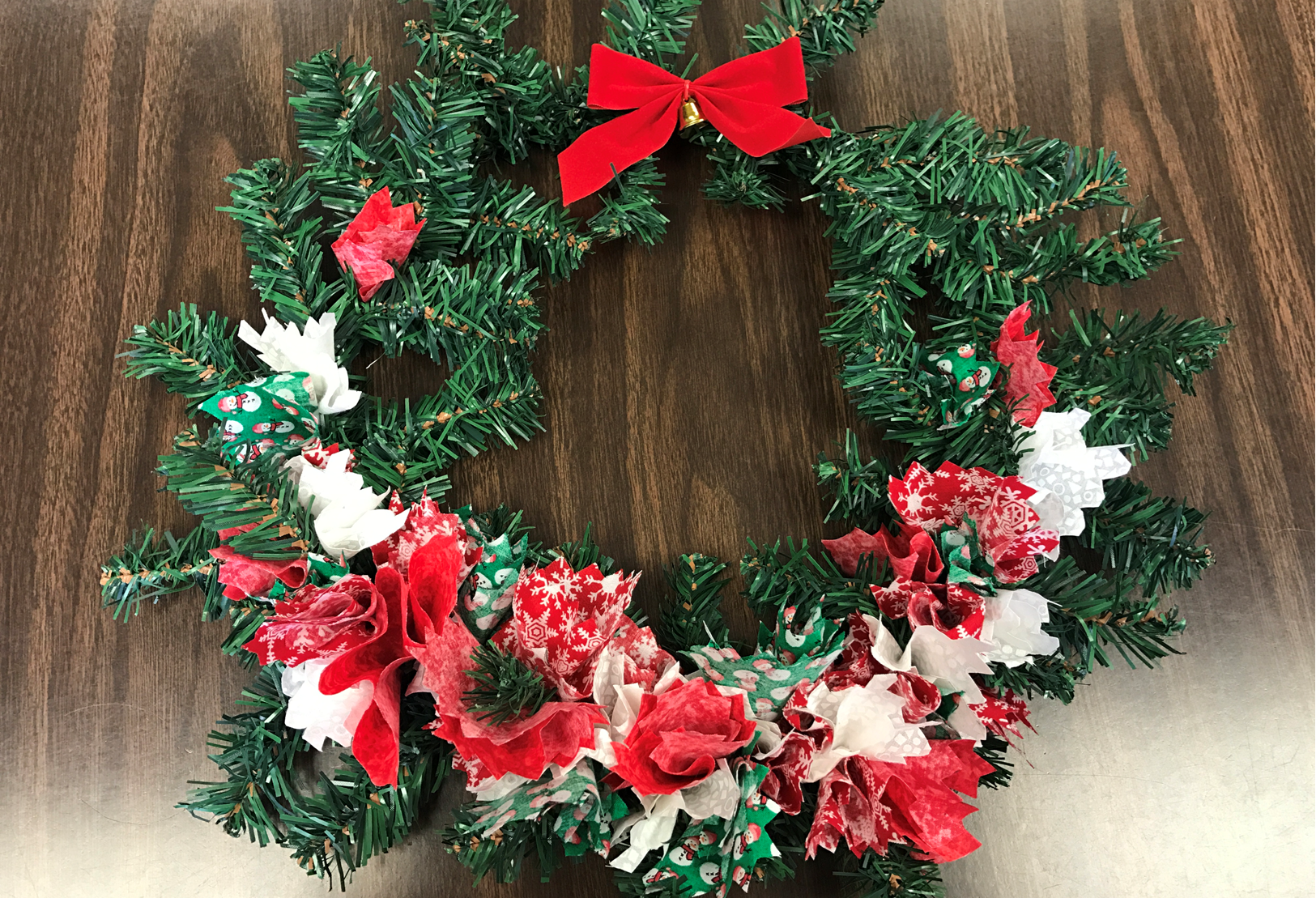 Welcome the Holiday spirit into your home with a festive DIY wreath made with holiday fabric! This free art activity will be fun, easy, and sure to impress all your friends and family when they come to your door.
All materials provided, while supplies last. Feel free to bring your own favorite Christmas fabric to use, if desired.
This program is generously sponsored by the Friends of the Baldwin Park Library.
For Adults.
Sat, December 2, 2017
Contact:
Jennifer Gutierrez
Phone: 626-962-6947

Categories: