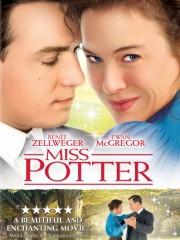 Saturday, November 18, 2017
at 1:00 pm
Culver City Julian Dixon Library
Renee Zellwegger stars in 
Miss Potter
, the romantic
story of children's author
Beatrix Potter and how she overcame a domineering mother and the chauvinism of Victorian England to become a famous, best selling writer.
- Rotten Tomatoes
"

Th
e
story really grows on you and it's very sweet
and it's beautiful to look at
.
"

 - 
Richard Roeper,
Rated PG (for brief, mild language).