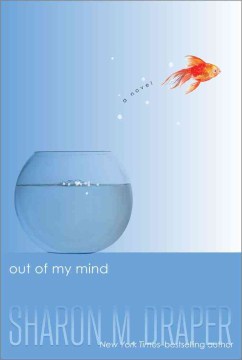 Second Wednesday of the Month
3:30 PM - 4:30 PM
Join us for a book discussion, activity, and snacks! Copies of the books are available at the library. Parents: please be aware that will refreshments will be served. A list of ingredients will be available upon request.

Out of My Mind by Sharon Draper 
Melody's body is afflicted with cerebral palsy, but her mind is clear and sharp. Follow her thoughts as she tries to break out of body's limitations.
Wed, December 13, 2017
Categories: