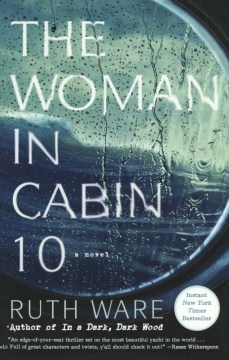 The Woman in Cabin 10 by Ruth Ware
Lo Blacklock, a journalist who writes for a travel magazine, has just been given the assignment of a lifetime: a week on a luxury cruise with only a handful of cabins. At first, Lo's stay is nothing but pleasant. But as the weeks wear on, frigid winds whip the desk, gray skills fall, and Lo witnesses a woman being thrown overboard. The problem? All passengers remain accounted for-- and so, the ship sails on despite Lo's desperate attempts to convey that something (or someone) has gone terrible wrong.
Please be aware that will refreshments will be served. A list of ingredients will be available upon request.