Junior Math Club: Bouncy Dice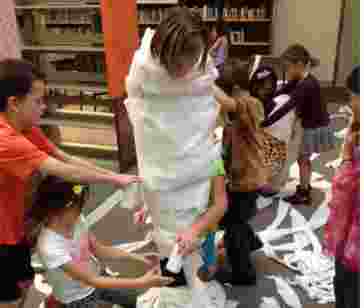 Join the Junior Math Club where you will build structures, run and jump, crack codes, make music, and have fun! This program runs for eight weeks, so please be available for all eight weeks when you register.
Please register at the Information Desk. For children in kindergarten - second grade. 
This week, find out your chances of rolling a 2 or a 5, then try to be the winning chip on a giant human Bingo board.
This program is provided courtesy of the Bedtime Math Foundation. Photo credit: Bedtime Math's Crazy 8s Club. 
Tue, November 14, 2017
Contact:
Children's Librarian

Categories: