Design a bookmark: What's your story?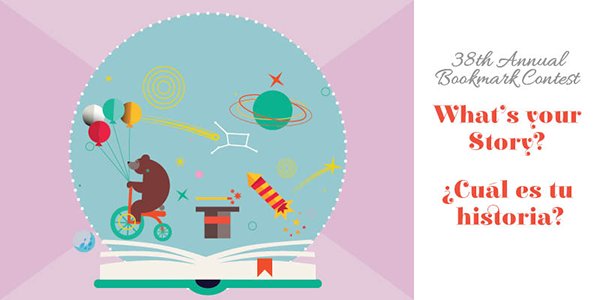 Do you love books, reading, and drawing?
The 38th Annual Bookmark Contest is here! This year's theme is "What's Your Story? / ¿Cuál es tu historia?"
This program will be held in the middle of the library. All materials will be provided. For more information, please speak with the Children's Librarian. 

For Children and Teens: 5 years - 18 years old (Kindergarten through Twelfth Grade)
Sat, September 23, 2017
Contact:
Lynn Nguyen

Phone: 626-573-5220

Categories:
Other Dates For This Event: