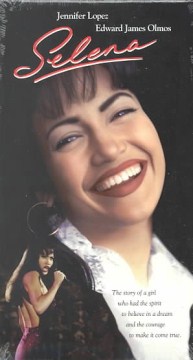 Teens are invited to watch the movie about the Grammy Award-winning singer whose life tragically ended just as she was reaching her dreams.
While you're here, check out some of Selena's hits on Freegal and learn how to legally download music with your library card! 
Movie Rated PG. Parental guidance is suggested. 
*Parents please be advised that food may be served. A list of ingredients will be available at the program.

This program is generously sponsored by the Friends of the Sorensen Library.

For Ages 12-17.