Big Read Presents: The Maltese Falcon Movie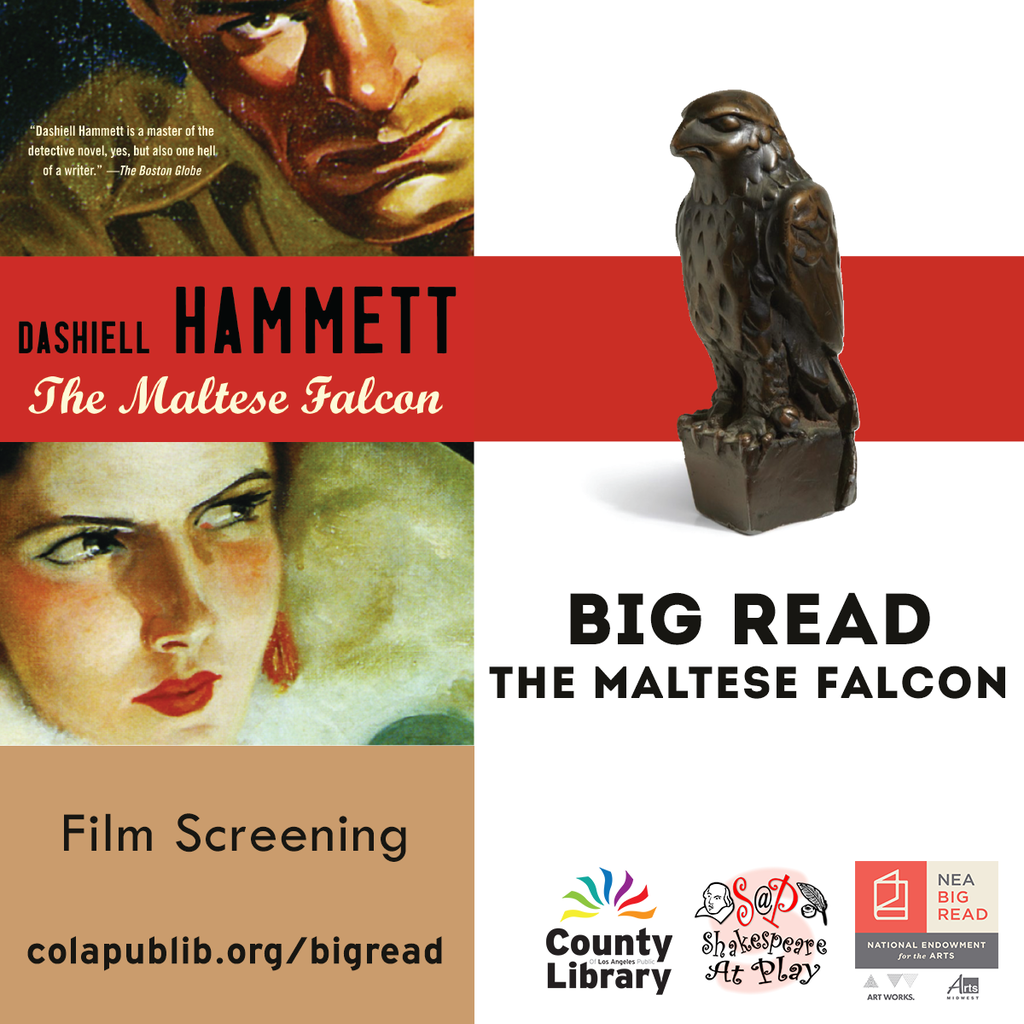 Participate in The Big Read film discussion and enjoy the classic 1941 film noir movie, The Maltese Falcon, directed by John Huston and starring Humphrey Bogart and Mary Astor. 
Copies of this classic book will also be available, while supplies last. This program is being presented by the Shakespeare At Play company. Visit our website to find other Big Read events near you.
Ages 13 and up.